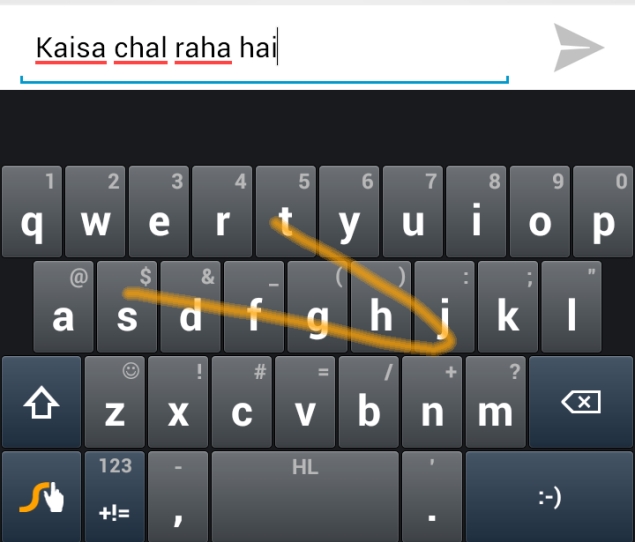 In a major attempt to tap into the Indian market, Nuance has released Hinglish support for Swype keyboard app. Users of Swype can now download this language supplement to start writing words like
kaisa
,
garam
,
pani
on their mobile devices.
Nuance provides direct download to Swype for Android on the Swype website, while users on other platforms can check in their respective app stores for Swype download.
"People use their keyboards every day in every way - so input needs to be fast and simple and with the growing popularity of Hinglish as the medium of communication in India, we are proud to introduce Swype with Hinglish support," said Sunny Rao, Managing Director, India & South-East Asia, Nuance Communications.
The updated version of Swype also includes two new major features that will make users' life a lot easier. These features are next word prediction and multi-model keyboard, which includes multiple input modes in one keyboard.
Source :
Link